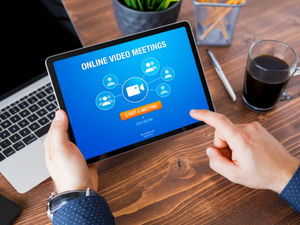 While holding its Zoomtopia event on November 8, 2022, the video conferencing giant announced the release of two brand-new productivity tools for Zoom users.
In addition to the communication and collaboration tools already provided within Zoom, the newly released Zoom Mail and Calendar Clients are intended to increase users' productivity.
A beta version of Zoom Mail and Calendar Clients has been released. Zoom Mail will enable users (free or paid) to access their existing email accounts directly from the Zoom desktop application. The Zoom Calendar makes it easy for employees to schedule and join meetings on their existing calendars.
According to a recent study by Harvard Business Review, employees spend about four hours a week switching between applications. Zoom reduces the time users spend toggling between applications by allowing users to access their email alongside other applications. Consequently, employees can focus more on their work.
Aside from the Zoom Mail and Calendar Clients, Zoom announced a hosted email and calendar service. Through the new Zoom Mail Service, Zoom One Pro and Zoom Standard Pro customers in the US and Canada can create an email account hosted by Zoom at no additional cost. Additionally, customers may create custom domains through Zoom One Business and higher plans.
Businesses with limited IT resources, such as small-to-medium businesses (SMBs) wishing to enhance their business communication privacy, can use Zoom Mail Service. End-to-end encryption of Zoom Mail emails is available for emails sent between active Zoom Mail Service users and emails with access-restricted links for external recipients.
With Zoom, users can book appointments and access notes, recordings, and attachments without leaving the application.
As part of Zoom's efforts to expand beyond video conferencing, the company also introduced Zoom spots, Zoom Team Chat, Zoom Virtual Agent, smart recordings, and avatars for video calls.
Zoom has introduced several new productivity tools to make it easier for users to access their email accounts and schedule meetings. These new features will be especially beneficial for businesses with limited IT resources. In addition, by providing end-to-end encryption for emails, Zoom also ensures that business communication privacy is maintained. Overall, these new features will make Zoom an even more powerful tool for businesses and individuals who use it for video conferencing and collaboration.