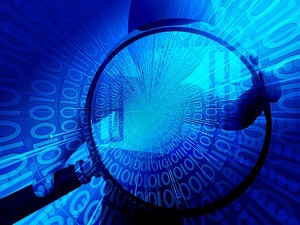 Even if you don't consistently install Microsoft's security patches as soon as they're released, the September 2022 patch released this week deserves immediate attention.
Dozens of bugs, flaws, and vulnerabilities were addressed in this iteration, including fixes for:
*30 Remote Code Execution vulnerabilities
18 Elevation of Privilege vulnerabilities
16 Edge/Chromium vulnerabilities
7 Information Disclosure vulnerabilities
7 Denial of Service (DoS) vulnerabilities
1 Security Feature Bypass vulnerability
In addition to the above, the patch also addresses two zero-day vulnerabilities. The first of these is being tracked as CVE-2022-37969.
It was discovered independently by researchers from CrowdStrike, Zscaler, Mandiant, and DBAPP Security. Described as a Windows Common Log File System Driver Elevation of Privilege Vulnerability, hackers are currently exploiting this flaw in the wild.
The other is being tracked as CVE-2022-23960 and is described as a Cache Speculation Restriction Vulnerability.
The researchers at VUSec who discovered the issue have dubbed it "Spectre-BHB" and utilize Branch History Injection to allow for speculative execution. While it is similar to the Spectre security flaws found in chipsets last year, it is only tangentially related. Furthermore, there is no evidence that hackers are currently exploiting it.
On top of the impressive bug fixes, this release also includes improvements to Microsoft Defender and enhanced IT administrators' capabilities to make it easier to control language-related features remotely in the OS.
Patch Tuesdays are always significant, but this one is even more critical than most. If you haven't already done so, head to Microsoft's website and install it on all your Windows 10 devices running versions 1809, 21H1, and 21H2. Also, note that one week before Microsoft released this patch, they released Windows 10 builds KB5017308 and KB5017315, which addressed various performance issues and patched twenty bugs.
Patch Tuesday is a regularly scheduled event. Microsoft rolls them out on the second Tuesday of each month at 10:00 AM PST.